Standby Database

A standby database is a copy of the active database. To update the standby database, you manually import the log backups of the original database. The standby database always is in ADMIN operational state.
If the original database breaks down, you can start the standby database immediately, thus continuing work without long downtimes. You can also revert the standby database to the state the original database was in at an earlier point in time.
Procedure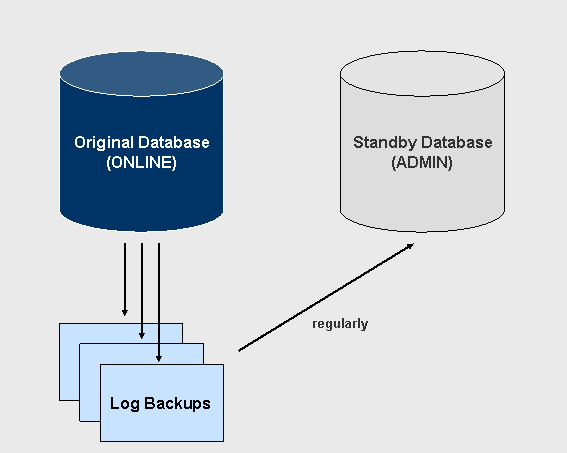 Original Database and Standby Database
To set up and manage standby databases, use Database Studio or Database Manager CLI.
Result
The standby database now contains the same data as the original database at the time the log backup that was last imported was created in the original database.
You can activate the standby database at any time.
More information: Making the Standby Database the Active Database